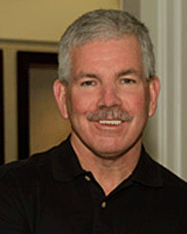 Dr. Darryl A. Warren
Memberships (Past and Present):
American Dental Association

NC Dental Association

Craven-Jones-Pamlico Dental Society

Flying Dentists Association

International Team of Implantology

Dental Organization of Conscious Sedation

American Orthodontic Society

"W" Group F.I.X

Seattle Study Group

ITI Study Group
Education & Professional Affiliations:
Hendrix College (Conway, AR) Graduating 1973 BA Degree

UTCHS University of Tennessee Center for Health Sciences, DDS, 1976
Practice History:
McCarthy Dental 1999-2013

New Bern Dental Associates 1984-1999

Family Dental Center 1979- 1984

NC Dept. of Public Health 1976-1978
Personal Interest:
Boating, fishing, hunting, flying general aviation aircraft, motorcycling.
Special Interest:
Treating obstructive sleep apnea with oral appliances. Diagnosing and treating complex dental conditions.
Philosophy of Care:
I am committed to identifying, treating, caring and obtaining proper treatment for patients in my community with sleep disorders related primarily to obstructive sleep apnea.
Sleep apnea is a deadly condition.
Call 252-633-1715 today for an appointment. Don't wait any longer. Start your recovery today.
Sleep Apnea New Bern NC, Snoring New Bern NC, CPAP Alternative New Bern NC, CPAP Therapy New Bern NC, Oral Appliance New Bern NC, Obstructive Sleep Apnea New Bern NC, Complex Sleep Apnea New Bern NC, Central Sleep Apnea New Bern NC, Loss of energy New Bern NC, Airflow Disorder New Bern NC, Loss of oxygen New Bern NC, Oxygen Deprivation New Bern NC